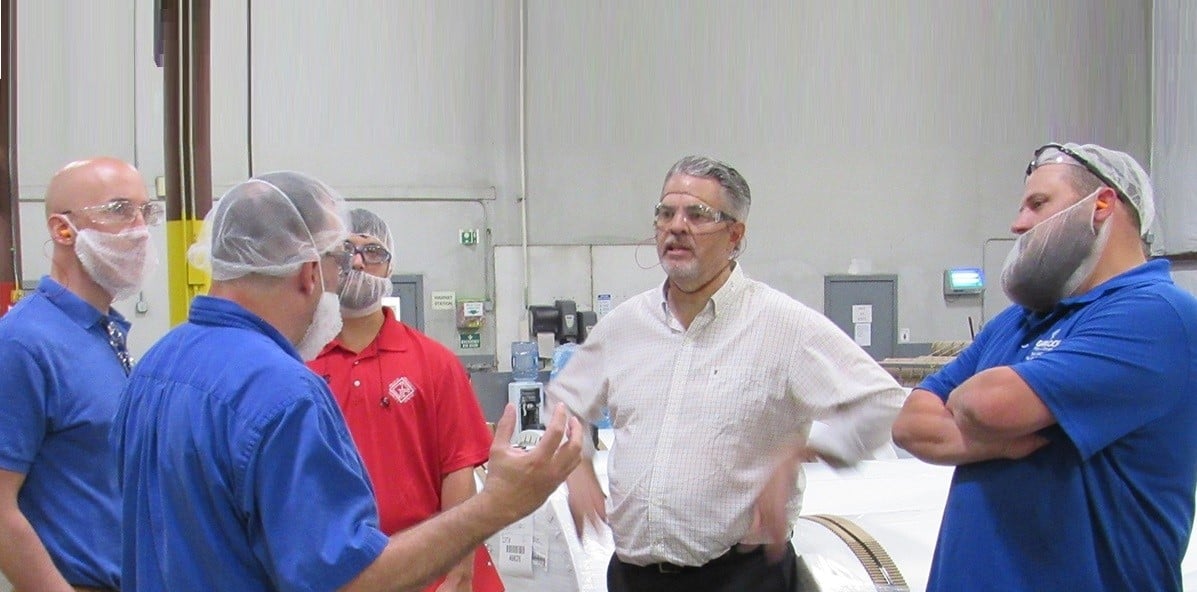 Grow with us!
The difference between a job and a career begins with opportunity.
We believe a career at Garlock Flexibles should afford every team member an opportunity to grow professionally and personally.
Rewards come with growth; not only financial rewards, but also the rewards of satisfaction and fulfillment that come from serving others. We are a company that nurtures rewarding careers. Here at Garlock, there is nothing more important than our people.
We offer:
Our Hiring Process:
How to Apply
You can complete an application by clicking the job openings. See openings for our specific plants at the links below. You will also be given the option to upload your resume through this link when you apply.
Application Review
Our hiring team will carefully review your application, focusing on experience and skills. We will contact applicants with qualifications that appear to fit our criteria.
Interview
This is an opportunity for us to learn valuable insight to your achievements and qualifications. Following the interview we may contact your work references to verify information regarding past work history.
Job Offer
Offers are contingent upon successful completion of our pre-employment requirements.
YOUR SUCCESS STARTS HERE!
An Equal Opportunity Employer:
Garlock Flexibles is an equal opportunity employer. We consider all qualified applicants without regard to race, religion, color, sex, national origin, age, sexual orientation, gender identity, disability, or veteran status, among other factors.
Disability Accommodation
If you require reasonable accommodation due to a disability for any part of the hiring process, you may submit your request to HR by calling 978-630-1028 or by emailing us through the contact form below. You can also mail your request to Garlock Flexibles. Attn: HR, 164 Fredette St, Gardner, MA, 01440. Information received will be routed to a representative who will provide assistance to ensure appropriate consideration of your request.